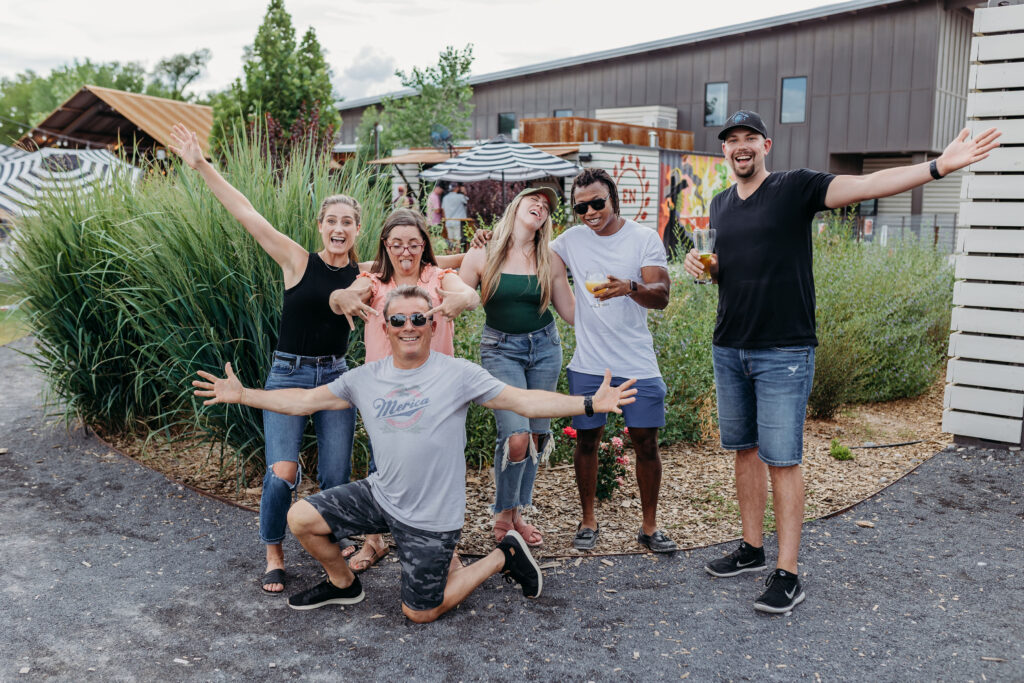 I've worked with Clayton and his team members for several years now. Most recently, our property has been represented by Nicole Rhodes and Remsa Troy. Both worked successfully to lease a couple of vacant suites. Their experience and skill in marketing, communicating,, and negotiating to resolve issues were invaluable. Great people to work with!
Riser Retail Group RRG
2022-12-08
Clayton and his team have been excellent to work with.
alejandra villalobos
2022-12-06
Diane Kappus from King Capital is hands down the BEST broker we could have asked for when searching for a storefront for our business! Her knowledge and skills about the market, and where we'd fit best, allowed us to feel less anxious and much MORE confident in our final decision. Diane guided us every step of the way and looked out for our best interests always. It is only because of her and her knowledgeable team, specifically Kyla, that we got a killer deal in one of ABQ's most desired areas! I would strongly recommend King Capital to anyone in the NM area! They will always be our go-to!
Clayton and the team have provided stellar service to our organization over the past three years. They have helped relocate several locations as well as provided us with options for new locations that have proven to be spot on! Clayton and his team, specifically Courtney, have gone above and beyond in all aspects of service in getting deals over the finish line. This team is definitely our go to team for NM real estate.
Tanya Atencio-Gutierrez
2022-08-02
Starting a new business has been overwhelming but Remsa made finding the perfect studio space easy. Remsa was extremely knowledgeable, professional and attentive. I highly recommend King Capital!
Clayton and the entire team at King Capital are extremely knowledgeable and professional. They listened to our requirements and searched diligently for nearly a year for the right property. Clayton was very responsive. We found his local real estate knowledge to be invaluable. His team performed miracles to meet an aggressive timeline, assisted us in every step of a very complex transaction from due diligence to closing. We are very impressed with the entire team of King Capital and would work with them again in a heartbeat.
Great Job. Took the lead and handled all issues that surfaced. Clayton is great.
I had a great experience with working with Clayton who helped with our 1031 exchange purchase of a New Mexico property after the sale of our ca property. His professionalism and integrity are top notch. I highly recommend him
I have just finished my second closing with Clayton. I am extremely satisfied with his ability to deliver quality service for me. He just brought me a buyer for a property I had on the market for over 20 years and I netted more than my asking price! Clayton knows the development business and the brokerage business. He is a straight shooter I can rely on!
ANDREW MOSSMAN
2022-04-14
I have enjoyed working with Clayton King and his entire team at King Capital Commercial Real Estate recently on a rather large commercial real estate transaction. Clayton was tenacious yet professional while dealing with any issues that arose from preparing the initial presentation, interviewing the prospects, negotiations, assisting with legal and property hurdles and closing the final deal. Clayton was always dependable and resourceful throughout the process. He was easy to contact and kept me abreast of the progress from beginning to end. I look forward to working with Clayton again and can confidently recommend his services to those in need.
King Capital CRE is New Mexico's elite source for Commercial Real Estate. We are a collective group of highly skilled and talented real estate professionals that have decades of experience. King Capital CRE specializes in Commercial Real Estate and provides clients with valuable market knowledge and information to make informed decisions when selecting a property or space within the New Mexico market. We may certainly not be the largest CRE firm in New Mexico but we are the best.
Our motto is "Make Impact". Every broker in our office is a Native New Mexican or has lived in New Mexico for over two decades. We love and appreciate the NM market and strive to make lasting positive impact on our community.
Commercial Real Estate is a very complex business that requires professional dedication and passion. We understand that the transactions and developments that we play a role in impact our community for a lifetime. We don't take this responsibility for granted and understand the importance behind these decisions.
Having a dedicated team of professionals we have the knowledge, expertise and relationships that are critical to a successfully CRE transaction.
We are a proud member of the national platform of Chainlinks. ChainLinks is built on a foundation of market knowledge, credibility with owners, and a keen understanding of the retailer process. We lead our clients through each phase of site selection and lease negotiation, operating as an extension of the retailer's internal real estate department, and understanding and delivering services according to their strategic initiatives from market penetration through full market expansion. Successful execution of retail real estate strategy requires in-depth local knowledge and extensive local relationships. Our comprehensive knowledge of the local real estate market ensures consistent, quality results throughout the United States.