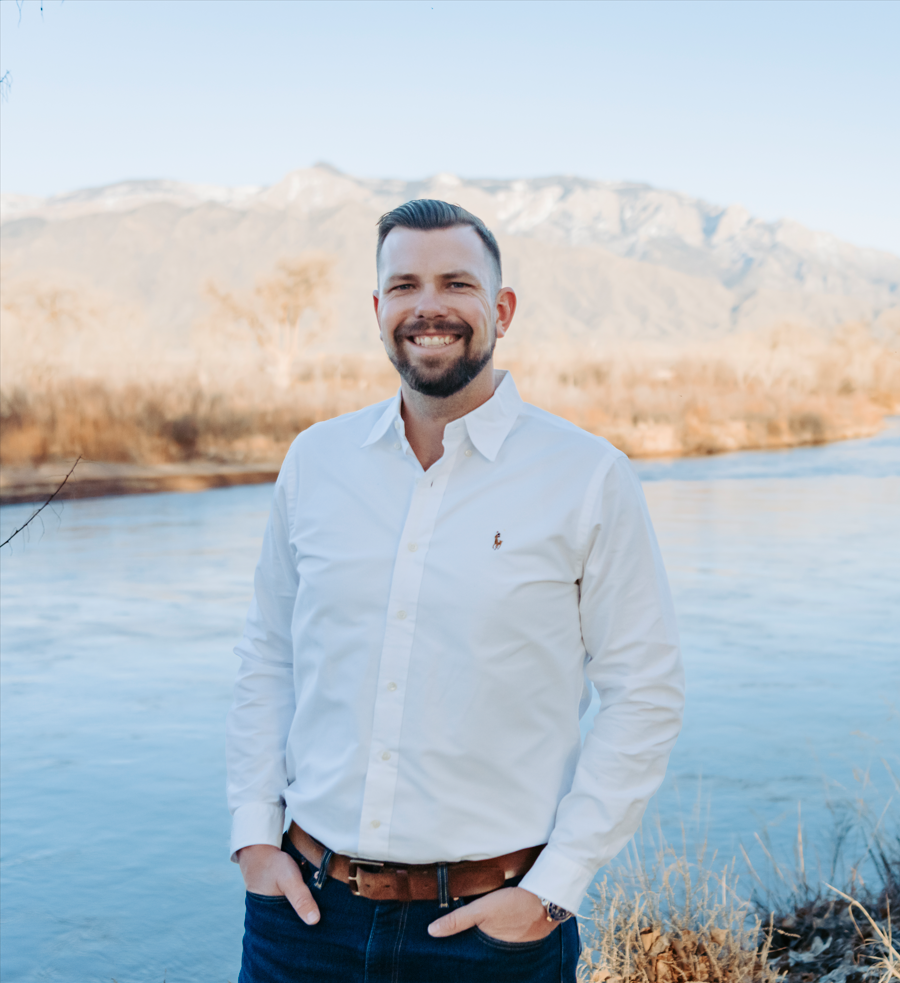 Clayton King, the founder and principal of King Capital Commercial Real Estate, has left an indelible mark on the industry. Born and raised in the vibrant landscape of New Mexico, Clayton's immersion in commercial real estate began from an early age. He possesses a multifaceted understanding of the business, encompassing deal-making, ownership, and management facets, making him a truly dynamic broker.

With an unwavering specialization in tenant representation, Clayton has had the privilege of representing renowned companies such as Raising Canes, Freddy's Frozen Custard, Blaze Pizza, Ollie's Bargain Outlet, Melrose, Wingstop, El Pollo Loco, and Denny's, among other notable brands. His deep understanding of tenant needs and market dynamics enables him to craft bespoke strategies that yield exceptional results.

Moreover, Clayton's prowess extends to landlord representation, where his focus lies in pad sites and ground-up projects across the state. Through his involvement in numerous transformative projects throughout Albuquerque, he has spearheaded the positive redevelopment of real estate, leaving an enduring impact on the local landscape.

Clayton's profound passion for retail real estate has earned him multiple prestigious top producer awards.

Beyond his remarkable career in brokerage and development, Clayton has co-founded the CRE Project Podcast, a powerful platform that empowers him to disseminate knowledge and insights across the commercial real estate industry on a global scale. Through this innovative medium, Clayton offers a wealth of information and guidance to professionals worldwide.

Outside the realm of commercial real estate, Clayton finds solace in his roles as a dedicated husband and father. When he is not immersed in the dynamic world of real estate, he can be found indulging in his passion for mountain biking, traversing the scenic trails on his trusty Yeti bike. Additionally, Clayton finds serenity in casting a fly in the picturesque San Juan River, embracing the tranquility and natural beauty that surround him.

Clayton King's illustrious career, unwavering dedication, and commitment to excellence have firmly established him as a force to be reckoned with in the realm of New Mexico's commercial real estate. His remarkable achievements, coupled with his genuine passion and holistic approach, ensure that his clients benefit from unparalleled guidance and expertise honed through experience.
Affiliations
International Council of Shopping Centers
NAIOP
Commercial Association of Realtors New Mexico
New Mexico Angels
The CRE Project Podcast